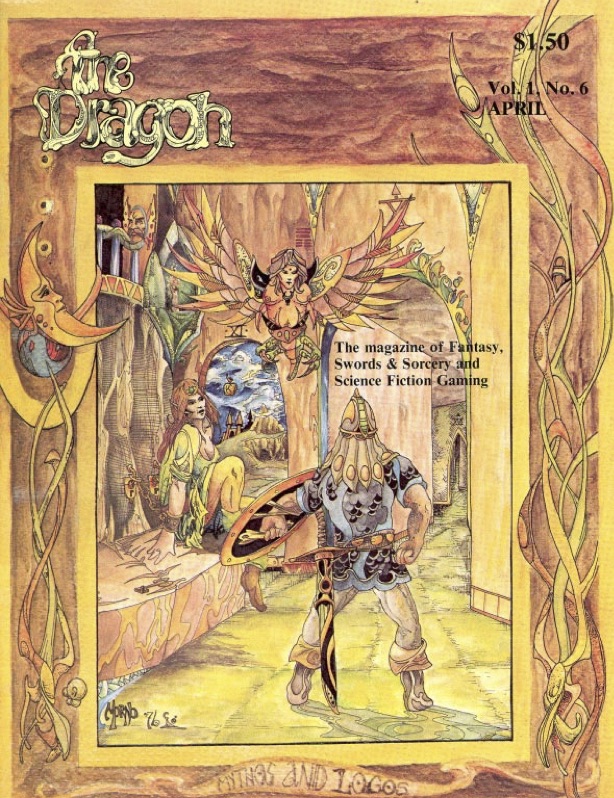 An article about running trading ships with exciting things such as port taxes.
Some minor extra rules about determining psionic abilities. Whatever.
An article with suggested morale rules, where characters get new prime attributes, Bravery and Loyalty, and then there's a ridiculous number of pluses and minuses depending on party make up, the monsters involved, and many other details, which finally leads to a table to basically figure out whether characters fight or gibber in terror. Hard to be more tedious.
Feature Creature – Death Angel
Hey, it's an ad for Dungeon Geomorphs Sets One and Two!
There's a lot of stuff about Metamorphosis Alpha and Empire of the Petal Throne, as well as the regular fiction.
All in all, not the best of issues.